Friends,

Did you know you can claim your Enagic® machine as a Tax Write-Off?

It's true, and it's helping thousands of people around the country take the huge leap toward physical and financial health with Kangen Water®!
How's this possible?
Enagic® is DSA Certified


Enagic® is endorsed by the most prestigious, members-only, national trade association: the Direct Selling Association (DSA). Only 200 companies have qualified to be members of this elite group and Enagic® is honored to be one of them.Year after year, Enagic® has shown a deep commitment to the DSA's mandatory Code of Ethics that sets them apart from every other company in the water ionizing industry.Enagic®'s DSA membership allows you to buy a Kangen Water® machine with total confidence. Unlike some of the other (cheaper) water ionizers on the market, you'll have peace of mind this Gold Standard product is backed by the most trusted name in the industry. There's more!  Since Enagic® is endorsed as a reputable home-based business, the moment you purchase a Kangen Water® machine you can automatically become a home-based business owner – an Enagic® "distributor". This new title comes free of charge; no purchase other than your machine is necessary to be a distributor. And that means ALL of your Enagic® business expenses are a Tax Write-Off… including the most important expense: 
THE MACHINE ITSELF!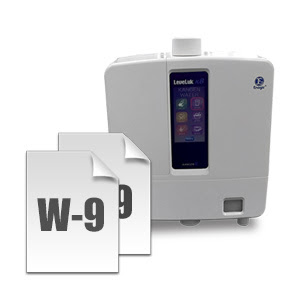 How to Write Off Your Kangen Water®

When you purchase a water ionizer machine from Enagic®, you have the option of filling out a W9 tax form. This form allows Enagic® to pay you a referral commission as an independent contractor, and it means that you qualify to deduct your water ionizer as a business expense on your federal taxes. You can also deduct other expenses you incur for your new business, including: gas, travel, entertainment, your phone bill, and much more. This means more money back on your taxes!
3 Hours a Week, 1 Incredible Opportunity


Uncle Sam requires that you dedicate a minimum of 3 hours per week to your Enagic® business with the intent to make money and you'll need to keep receipts and a 90 day log of your driving mileage. So, order your machine, share the water, collect your referral checks, and lower your taxable income with HUGE tax deductions! (As with everything else related to your taxes, please speak with your personal tax consultant to verify that all of this information will apply to you!) Order your SD501 or other Enagic® machine today!

Kangen Water® – A Gift that Keeps on GIVING!


Adeyinka Ogunrombi
Enagic Independent Distributor
Maidstone , Kent
+447442367117
www.AdeyinkaOgunrombi.com