Hello Friend,

Enagic® is a Japanese company that is unlike any other in the world. A company with a product that has been proven since 1974. They not only provide you with top quality alkaline drinking water, but the products come with endless benefits that are absolutely priceless!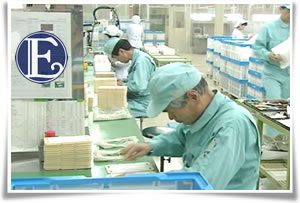 Enagic® is an honorable Japanese company that manufactures every inch of its product line in-house, from top to bottom. They are an admirable and ethical company who have held their long-standing image as the Gold-Standard of the industry for many years. Only recently has there been an upsurge of knock-off products/companies claiming to offer machines capable of producing Kangen Water®. I urge you to be wary of their dubious claims and misleading marketing tactics! Just look for those who attack our trademark and make promises of superior quality for less money. Don't be fooled.   

A trusted name.



A trusted name by over 400,000 households in Japan!

 Why is this? Here's one reason: Unparalleled Quality. You can expect the life of your machine to last well beyond 15 years with a full 5-year warranty, bumper to bumper. If anything goes wrong with your machine, Enagic® will trace it back to the individual who handcrafted it to make sure that your machine is fixed and the problem never occurs again. IN FACT! Enagic® tracks the development of each machine from the actual factory assembly line to the end-user at home! The Japanese take great pride in their high-quality standards. 

You can count on the most efficient and caring service in the unlikely event your machine needs service! Kangen Water® is the name that started it all! These machines are capable of producing the highest-grade ionized, alkaline water available anywhere in the world. At the core of what makes Enagic® the only choice for Kangen Water® production is their patented, solid dipped, platinum plates. These plates are DIPPED (in medical-grade platinum, at over $1000 per oz!) not sprayed like many of the cheap imitations. 

Superior in every way.



What does that mean? 

It's the plates that create the magic in the world of water ionization and these ionizing plates have a surface area that is larger than any other machine on the market.
A whopping 4X larger than that of the main competitor! Enagic® is unrivaled in every sense of the word. Having more surface space and using higher quality, patented materials and processes ensures they continually set the standard for water ionization.



But that's not all… Enagic® machines are:

– Built to last with a reliable solid, sturdy design
– superior in technology inside and out – top to bottom
– longest track record, certifications and
– recognition recognized and endorsed by Doctors
– Used as medical devices in Japan

They also:

– Reduce waste and energy loss from harmful bottled water production
– Transform and revitalizes regular tap water
– Help to restore health, reduce weight and toxins (thousands of success stories!)
– Generate 5 types of water that can be used for a variety of purposes throughout your home, office, or business
– Used and trusted by World-Class athletesHydrate more than half a million people worldwide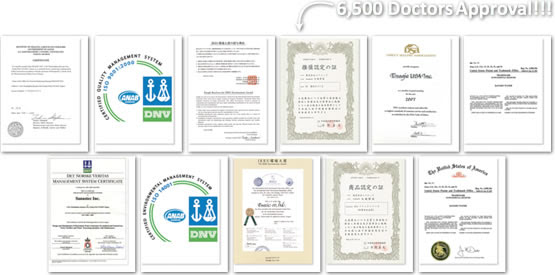 Customers can get PAID to drink Kangen Water®

Enagic® provides its distribution force with an unparalleled business model and provides its consumers with a generous kickback on referrals. This helps to alleviate the upfront cost of the machine. They do this with a single goal in mind… to make Kangen Water® both affordable and available to every household in the entire world.

Since 1974, Enagic®'s entire business structure has been built on the foundation of word-of-mouth, person to person, human-based referral marketing. They have found success using this strategy because the product, quite simply and profoundly, WORKS!

Tell me now… What better way is there to share a proven product?

Drink the best water available. Transform your health and well being. Make a great income sharing Kangen Water® with others. Create miracles in your life and those around you. Feel good, do good… Life is GOOD!  
CLICK HERE TO REGISTER FOR A FREE WORKSHOP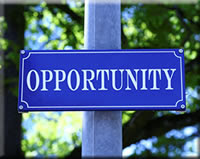 "Whether you think you can, or you can't…
either way, you are right!"
– Henry Ford
Adeyinka Ogunrombi
Enagic Independent Distributor
Maidstone, Kent
+447442367117
www.AdeyinkaOgunrombi.com